Proper mounting is essential for the longest service life of your pressure transmitter.
1. Using valves and valve blocks
To simplify maintenance of pressure transmitters we recommend connecting them to process through valve manifolds. It ensures easy mounting and dismounting of the pressure transmitter with media disconnection.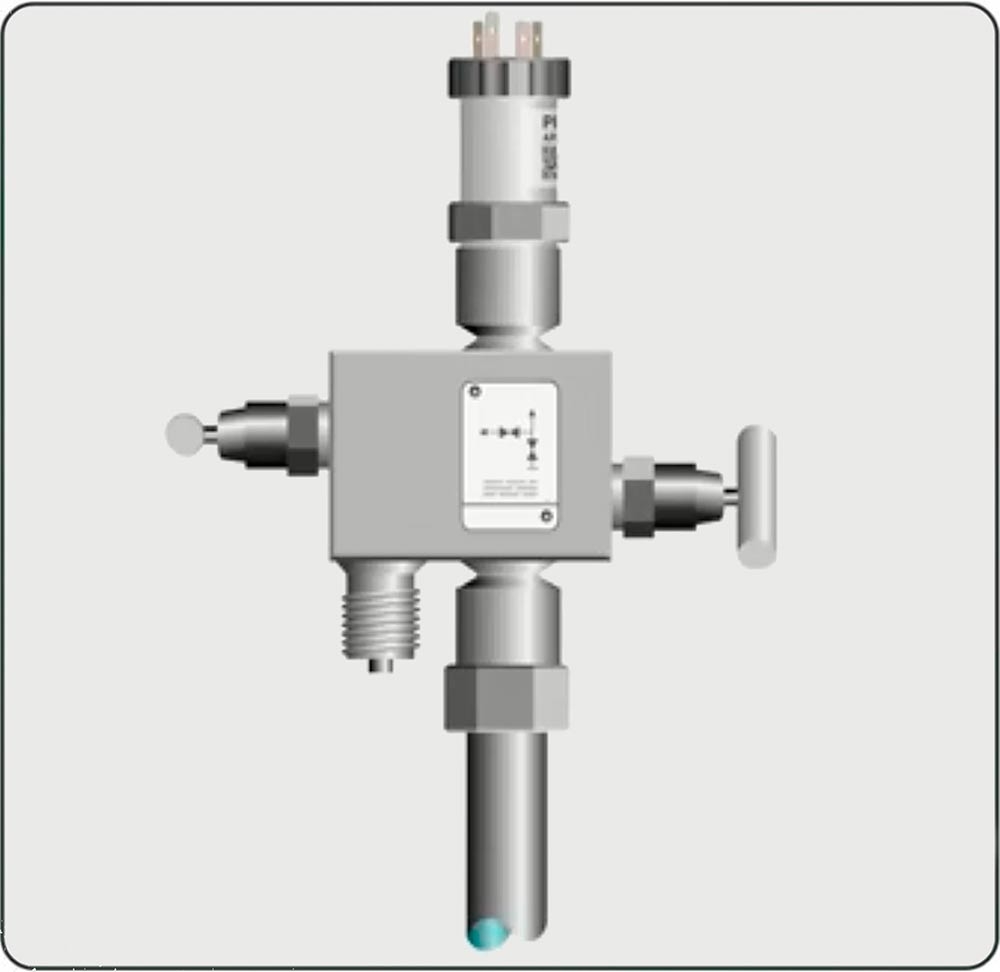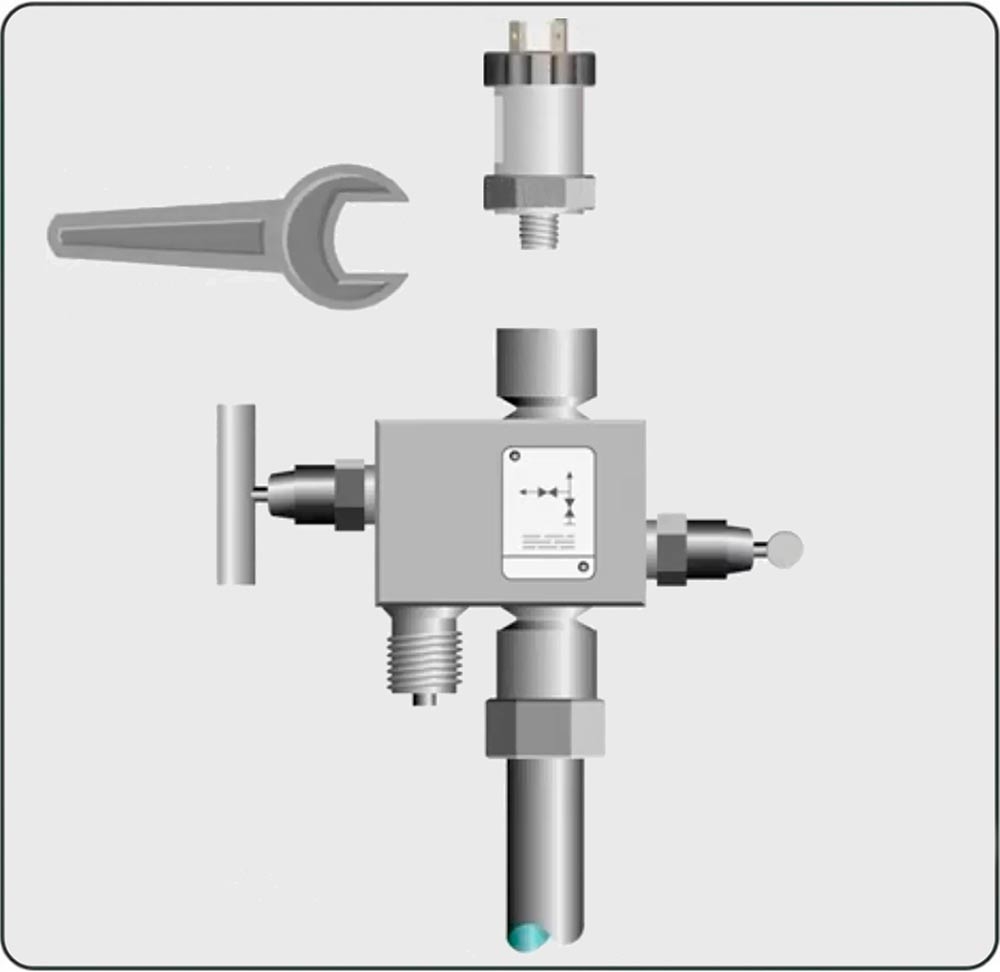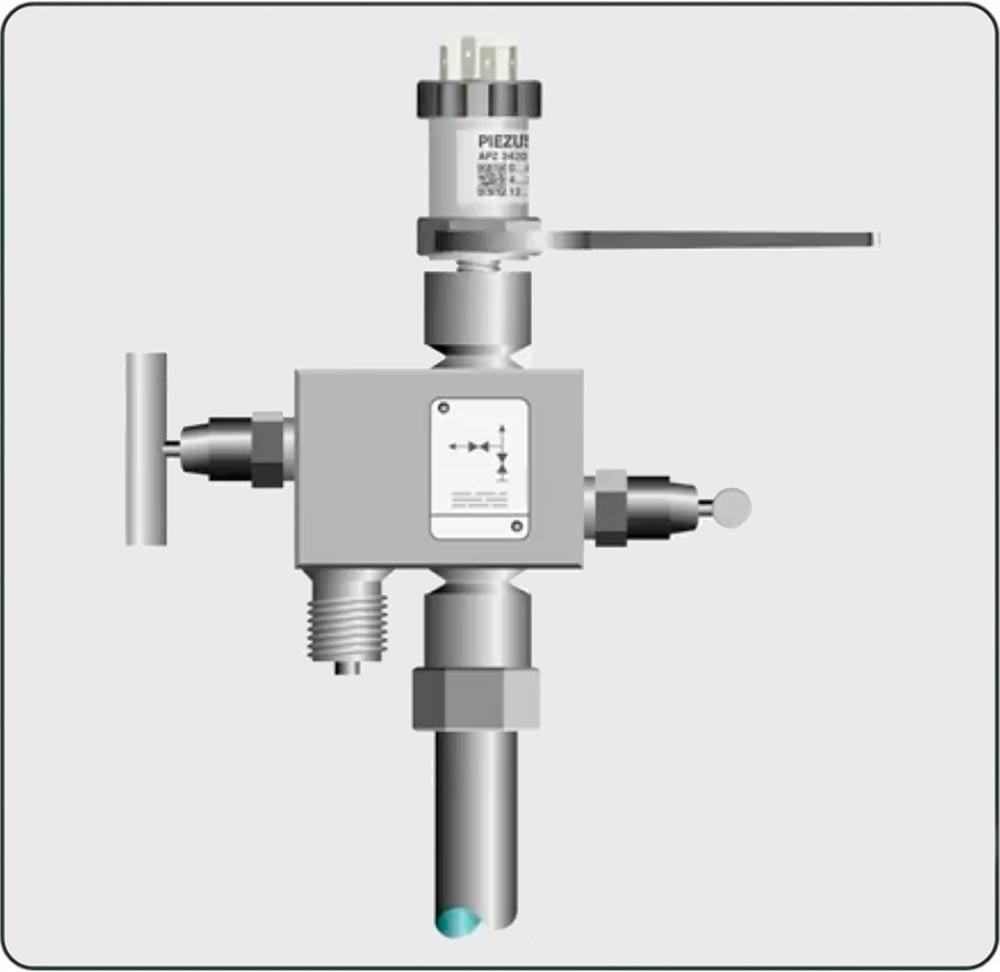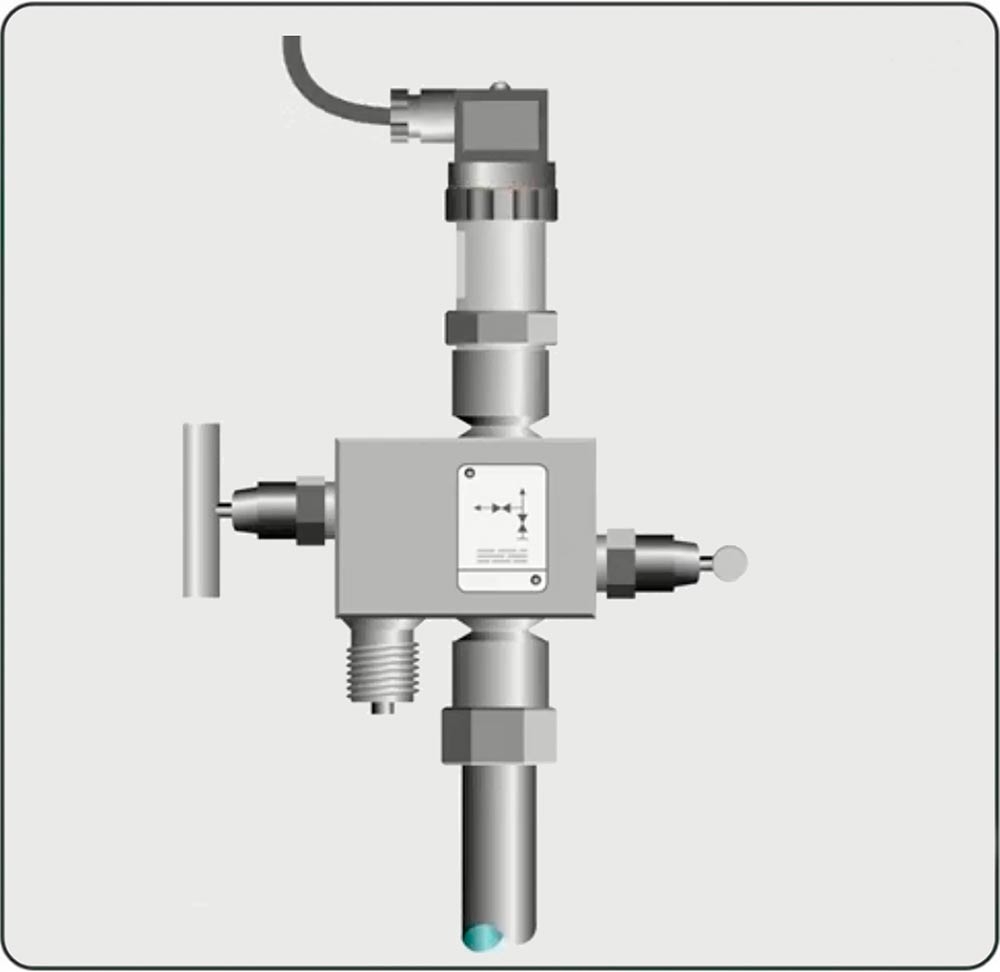 2. Connecting transmitter to process
Do not apply force to the transmitter housing with pliers when installing it. In most cases a hex wrench is the required tool to screw the transmitter in.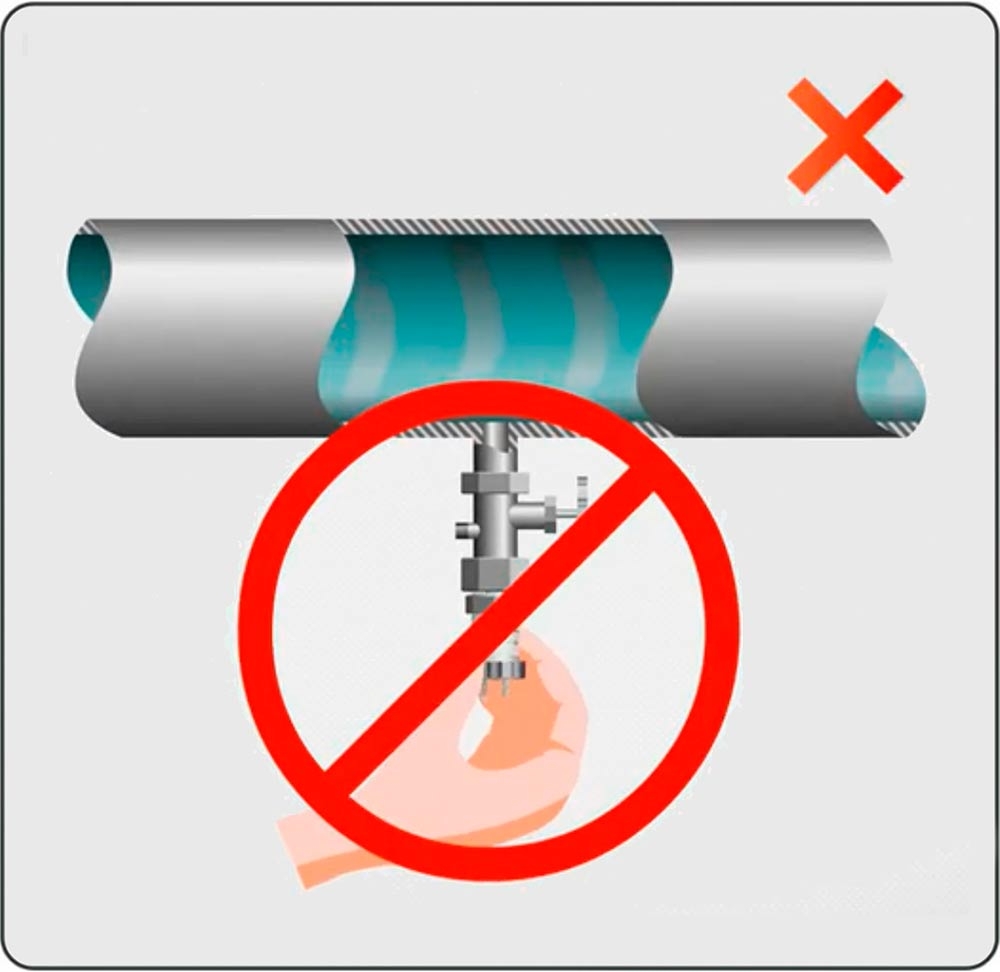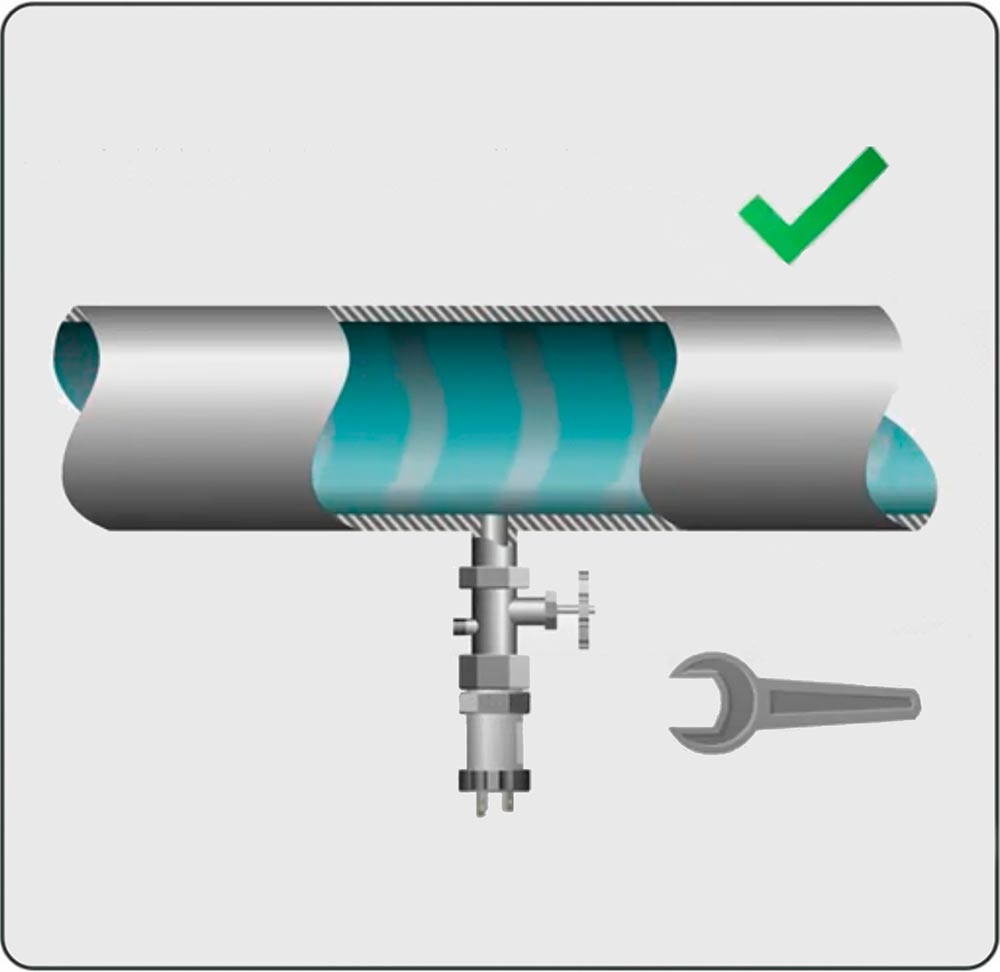 3. Pressure port seal
Do not use plumber's hemp, teflon tape or other sealing materials when mounting the transmitter. Use manufacturer's supplied seals only.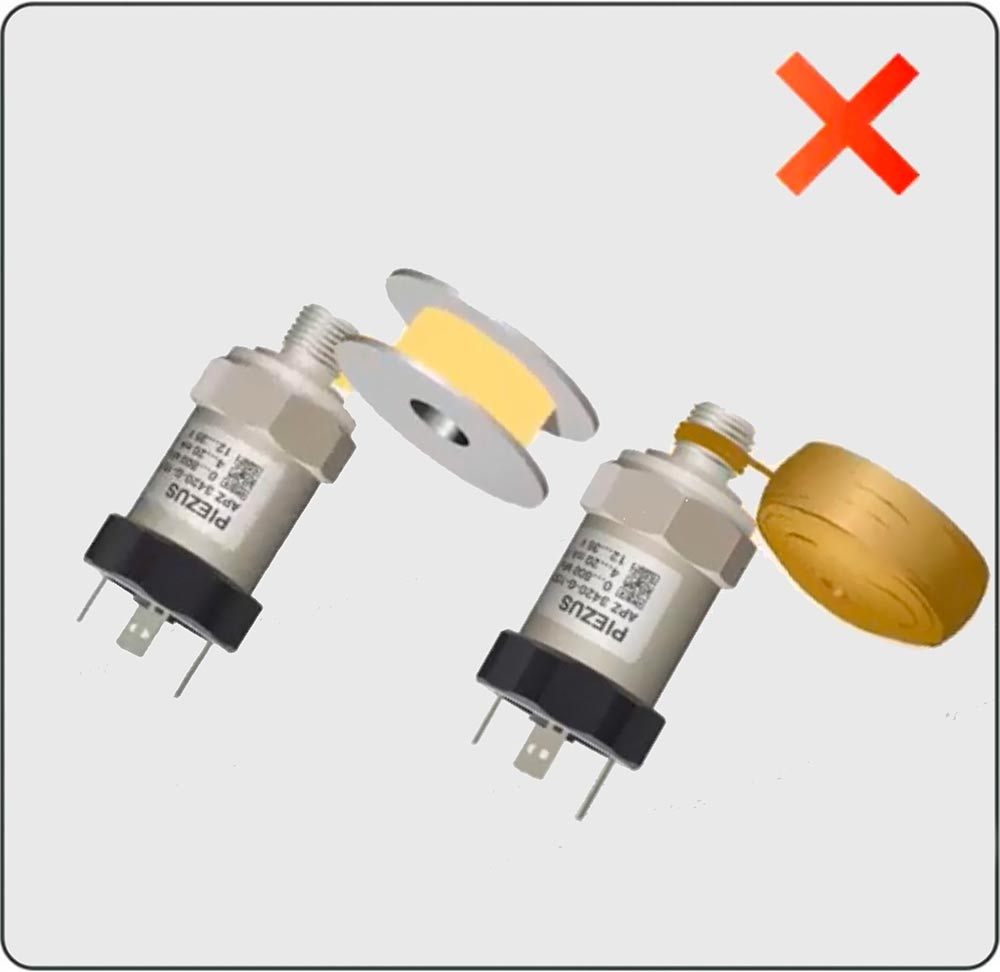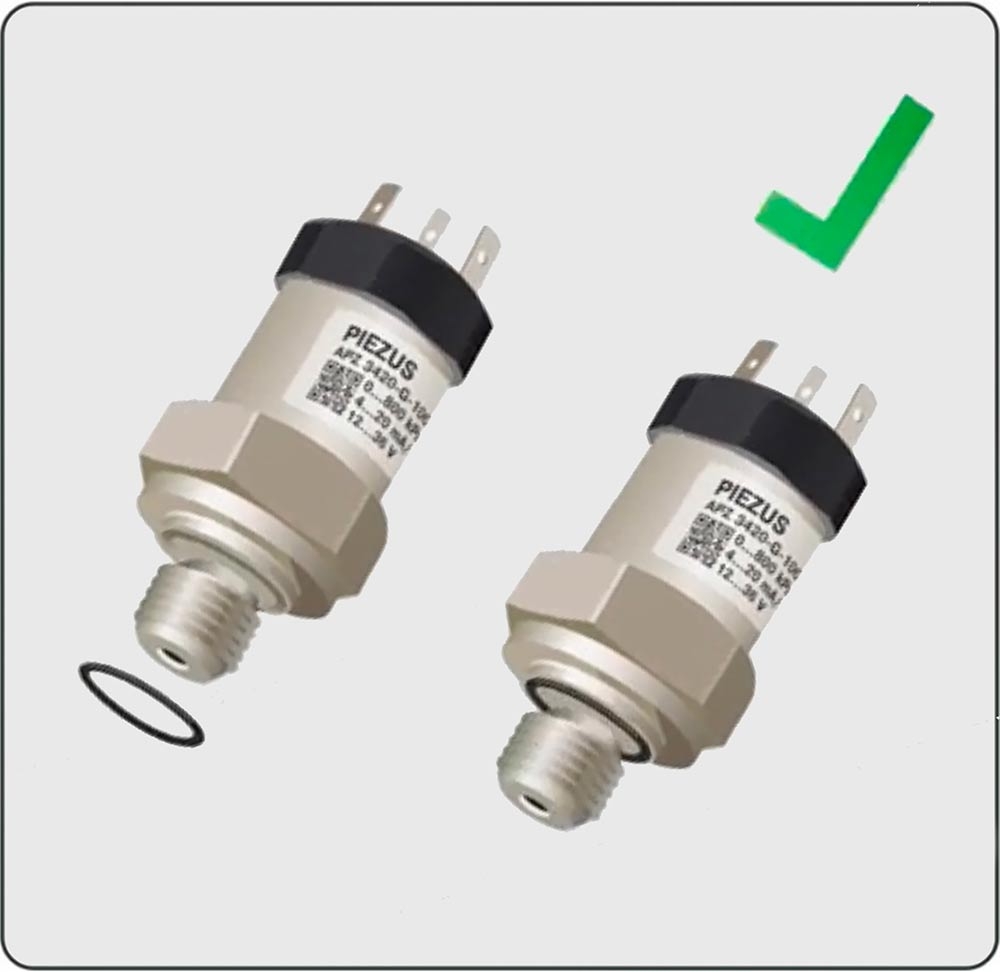 4. Mounting pressure transmitter into enclosed volume
Do not attempt to screw in the transmitter into the enclosed cavity filled with liquid. This may cause overpressure and the diaphragm damage.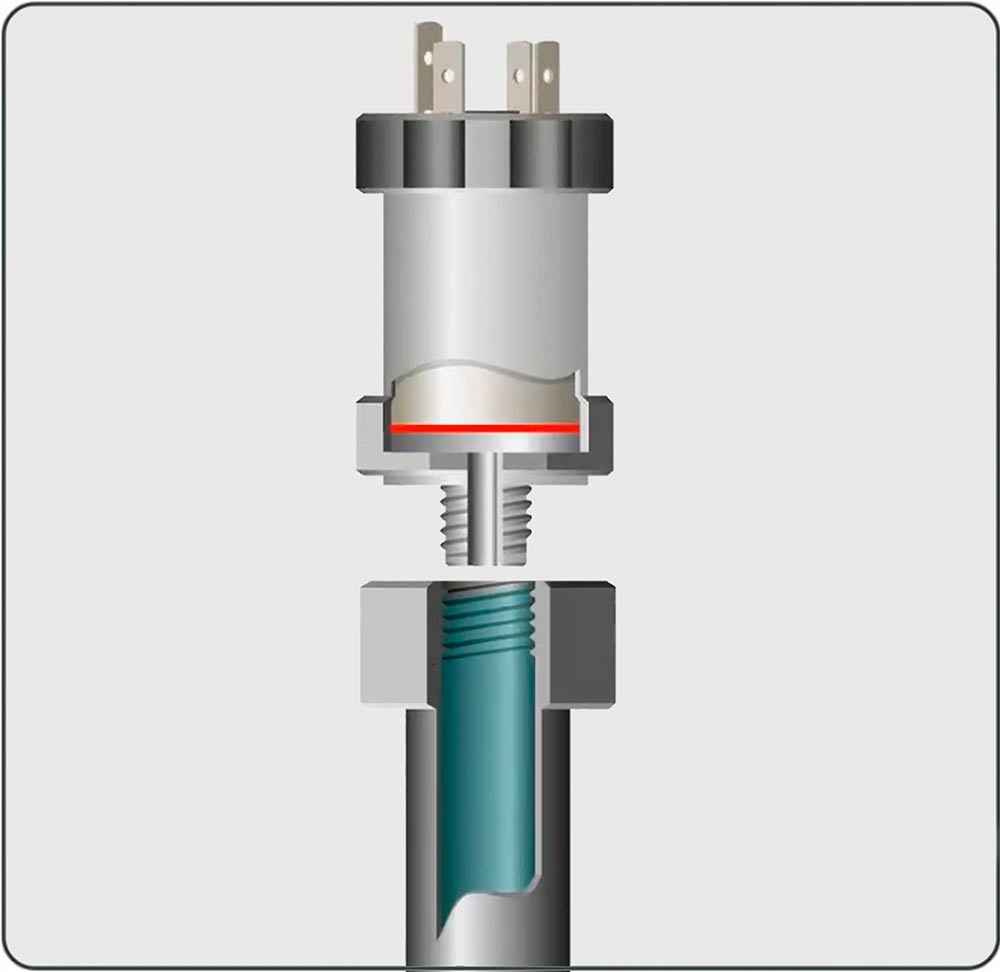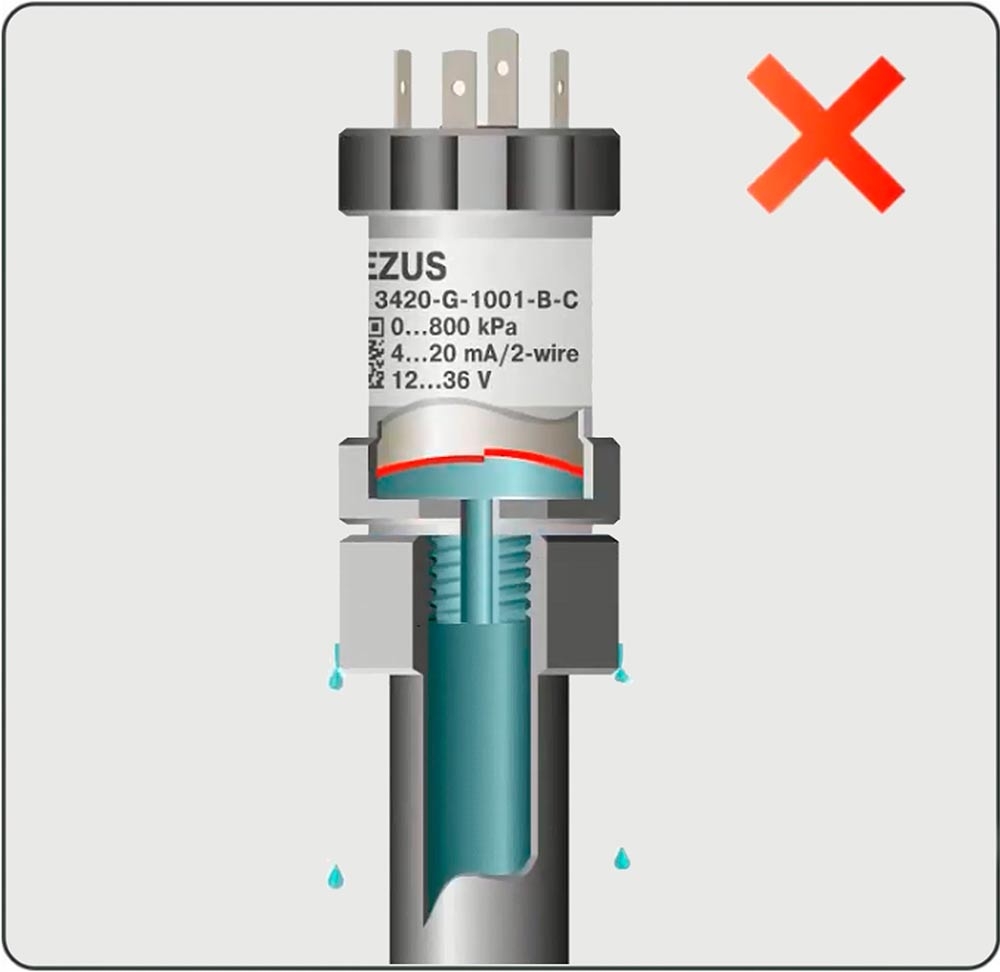 Valve manifolds are recommended for such applications to ensure easy mounting.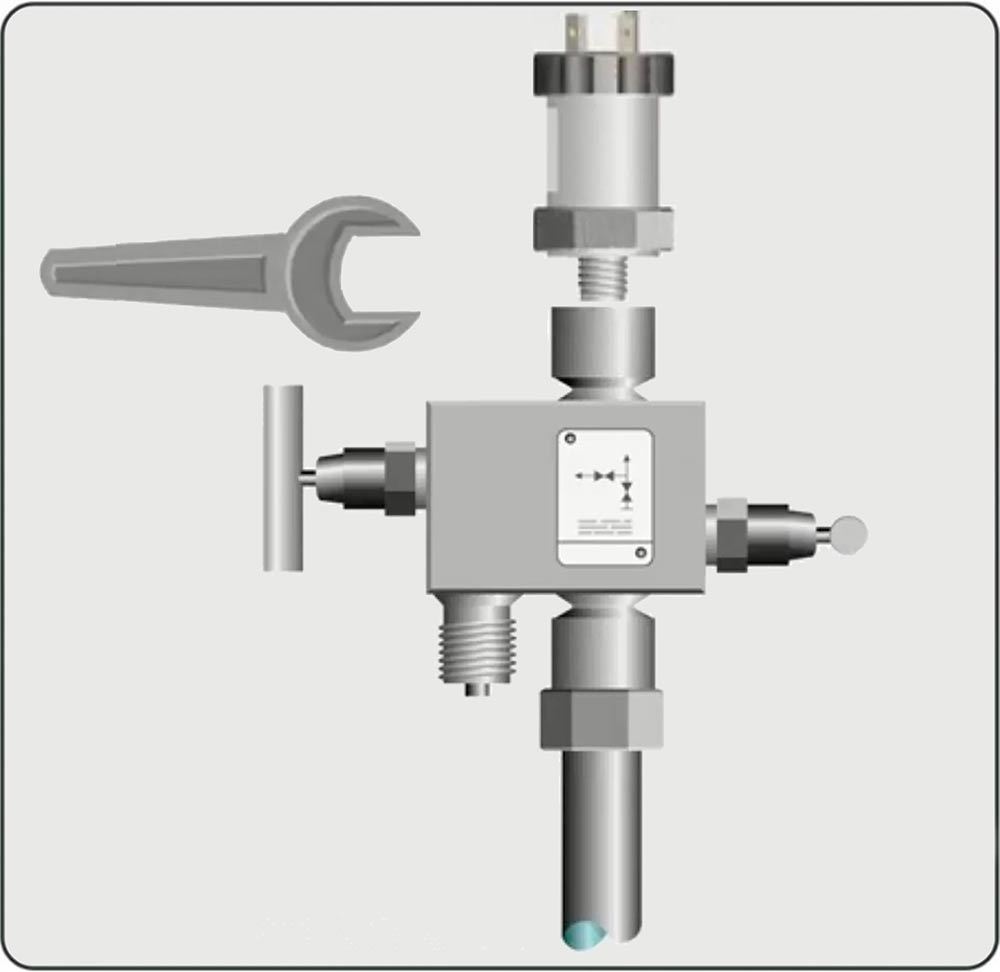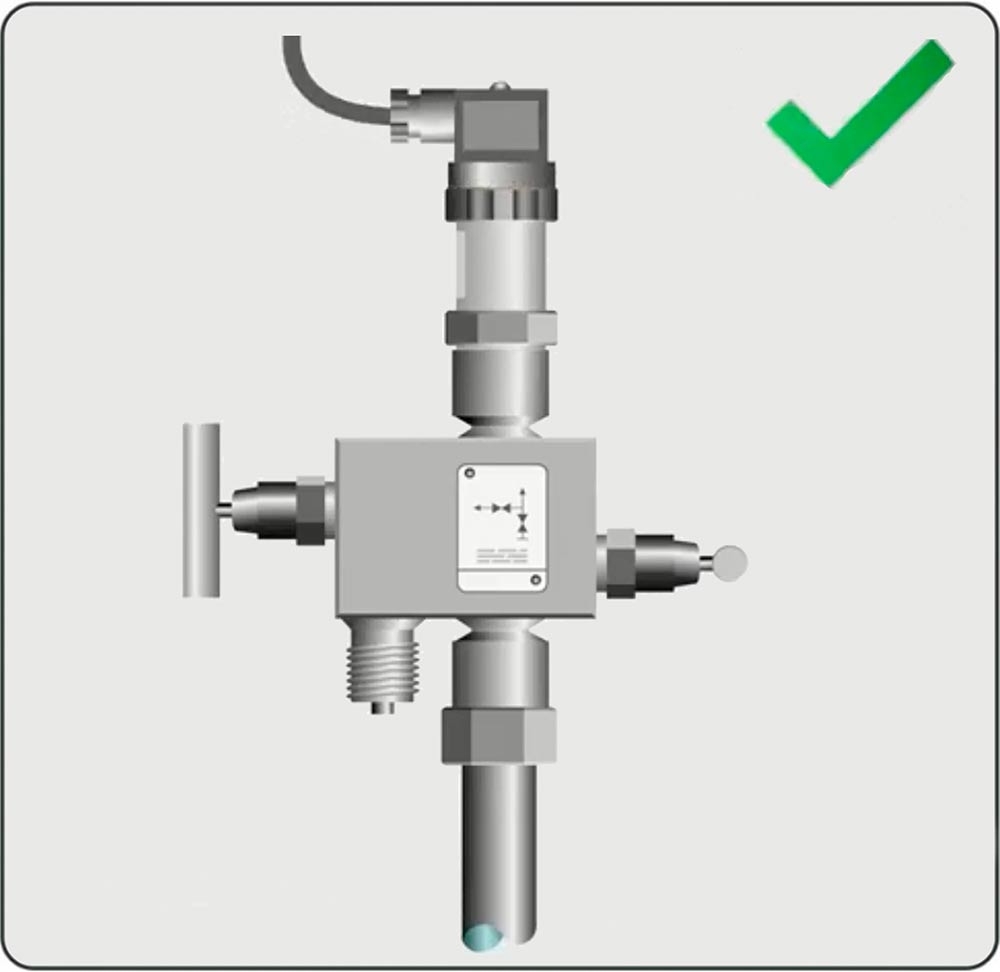 5. Using pressure snubber
Use of pressure snubbers is recommended for applications where sudden pressure increases and fluctuations are expected.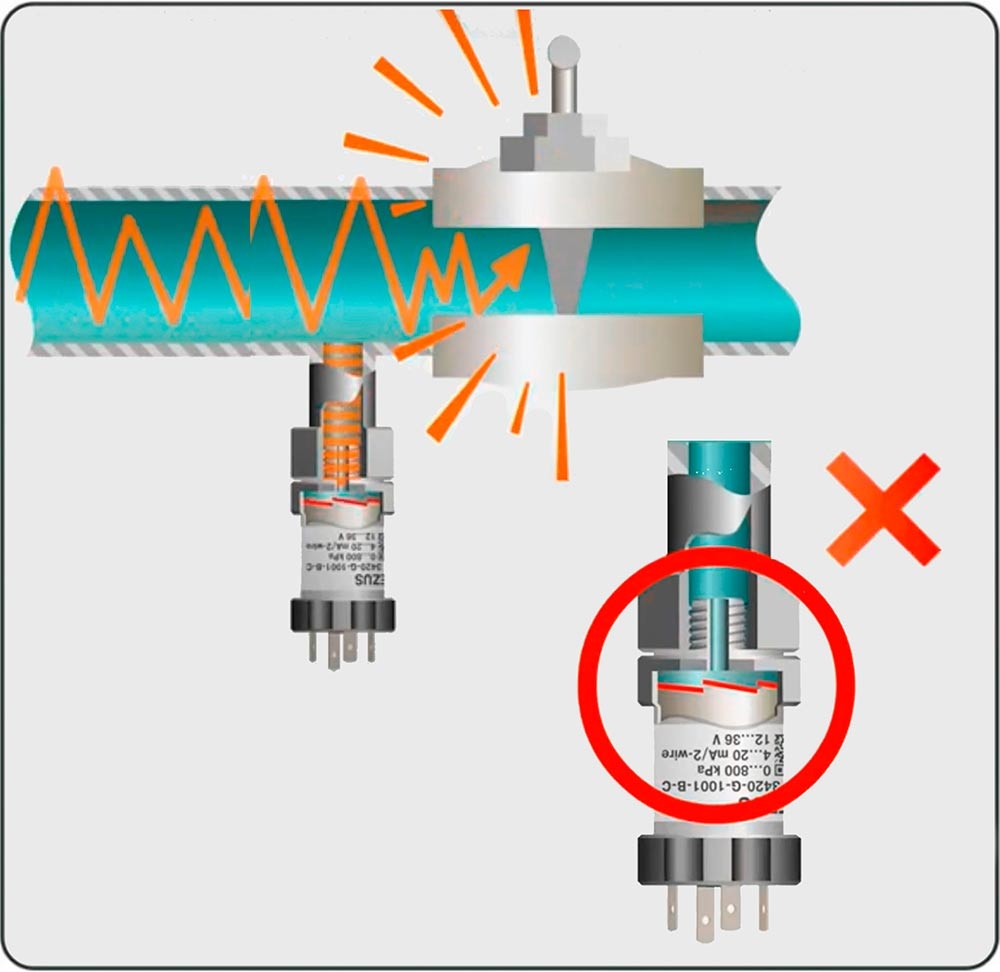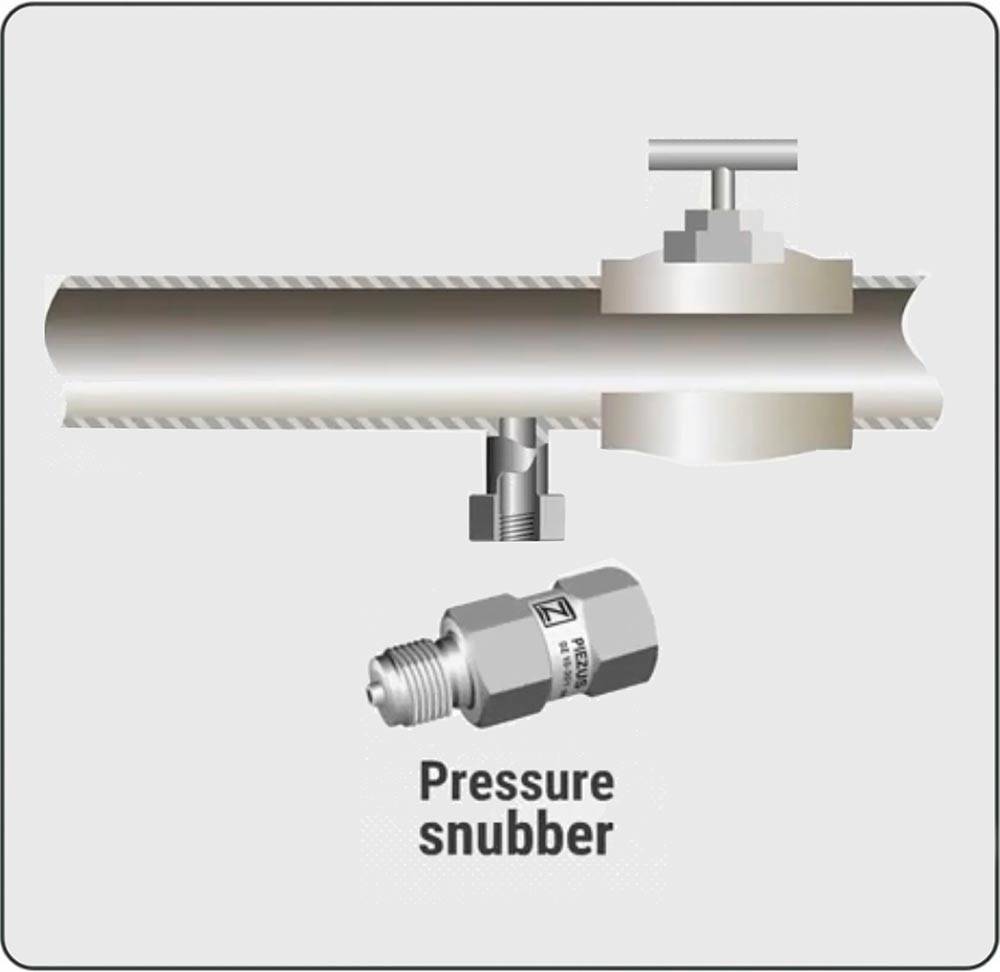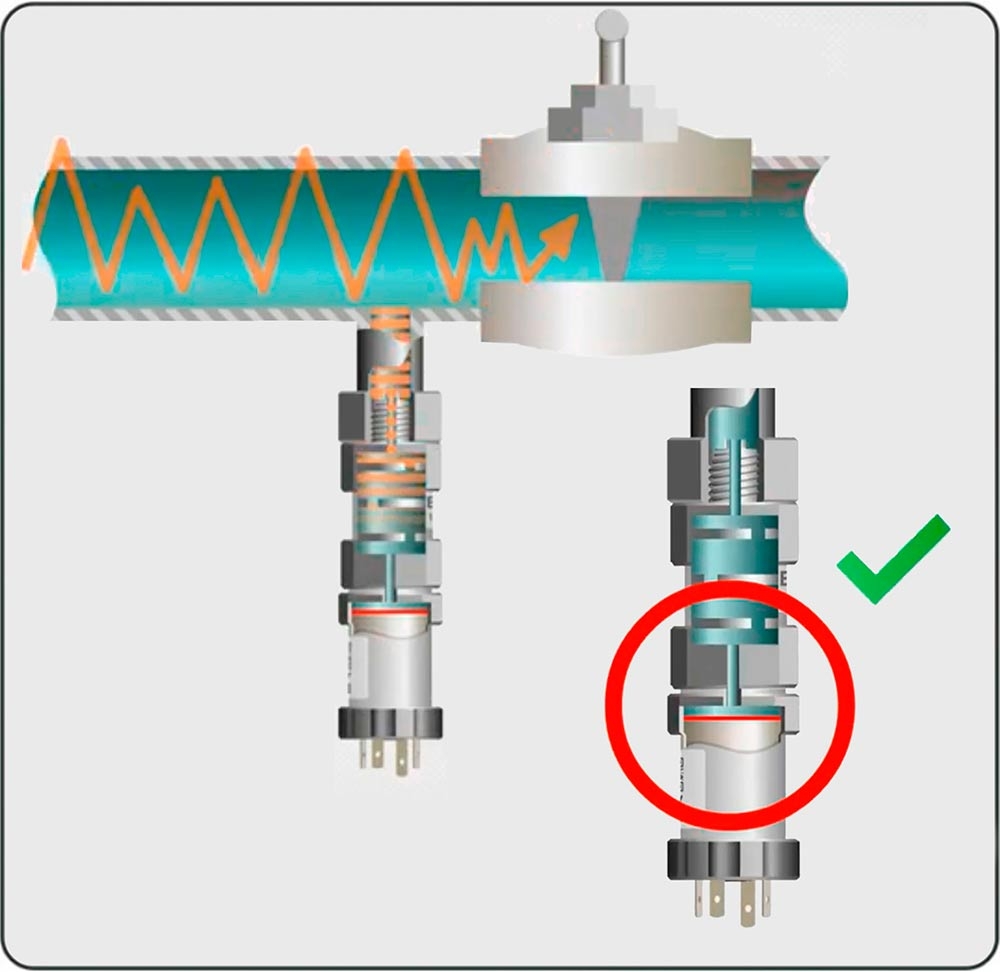 ---